ANDELO – "Covality" takes the listener on a roller-coaster ride
In an industry that feels overly saturated, songwriter, musician and producer, ANDELO has recrafted traditional genres, enhancing soundscapes and sensory experiences on his album "Covality". The 10-track project was not only written with the new normality in mind (Covid + Normality = Covality), but also taking into consideration the war in Ukraine. ANDELO specifically takes a handful of traditional and popular genres, and creates a musical depth that the mainstream strains of these styles typically lack. The whole project encapsulates the power and depth of music – forcing you to see and feel the songs in a certain way, not just listen. It is a look in to the mind and perspective of ANDELO, and tells a series of captivating stories.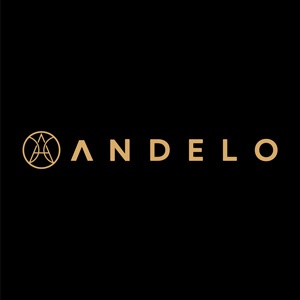 ANDELO has a classical training background in piano, opera singing, as well as jazz guitar and conducting choirs. He has been writing and producing music all his life and even worked with management for other artists and production teams in the European market, including winners of The Voice and Stargate. For the album "Covality", ANDELO worked from his studio in Norway, and collaborated with artists, musicians and creatives from more than 15 countries, all over the world.
Pulling off this project is a huge achievement for ANDELO, and will reinvigorate an industry that sometimes lacks innovation, diversity and heartfelt music, all of which can be found in one album here.
From start to finish, the tracks on "Covality" flow together seamlessly, yet with each track sounding completely different to the last. These tracks showcase the trust ANDELO has in his own ability. He takes chances with the production, the featured artists and the songwriting.
The features on this album do not disappoint either. The singers, both male and female, all show great presence, personality and skill on the songs they contribute to. The title track "Covality" opens the proceedings with a steady electro beat underscoring a soulful and soaring female vocal.
This runs straight in to the incendiary rocker, "Say Goodbye", with its layered wailing guitars and high-flying vocals, which leave their mark on the listener. The song builds from understated but urgent verses, into stadium-sized choruses.
ANDELO drastically switches the template on the jazzy, groove-driven song ANDELO has, which immediately showcases the breadth and depth of his songwriting skills. But he continually takes the listener on a roller-coaster ride, with high and low-energy segments flowing together like water.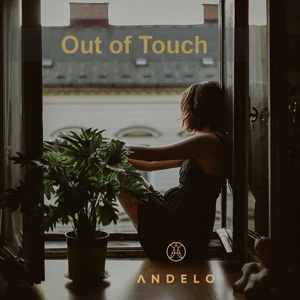 He quickly dials in the catchy pop-rock intensity of "Out Of Touch", featuring the Italian opera singer Alessandro Granato. Granato fills the song with an attention-grabbing melody, fully stretching his vocal cords across his expansive range. ANDELO's production relentlessly propels the song's momentum.
ANDELO's flips the sonic template again on "Ice Cold Lies", with rich cinematic orchestrations, a throbbing rhythm, and another enamoring vocal performance filled with tonal power. Thing slow down to a soulful burn on the impressive ballad "Only You", featuring heartfelt vocals and a resonating sax solo.
This takes us to the electro bounce of "Gimme a Brand New Year", which channels an 80s pop radio auditory aesthetic. "Angel Of Mine" sounds like it was taken straight off a Broadway hit musical soundtrack. It features an incredible arrangement by ANDELO, and a stunningly powerful lead vocal.
"The Chase" rolls out another dramatically captivating cinematic composition, filled with dynamic orchestration, and ethnic vocal interludes.  ANDELO closes the album with the piano and string dominated composition, "Timeless" – a stirring and emotion filled instrumental that commands the listener to close their eyes and be transported to another sensorial sphere.
Overall, the album "Covality", is a well-developed, inventive, and complete release from ANDELO. It showcases his cutting-edge dominance of various musical styles, and his ability to comfortably work with a number of diverse voices and instruments. Despite this aural kaleidoscope, ANDELO is able to string tracks together fluidly, to create a cohesive listening experience top to bottom.
OFFICIAL LINKS: WEBSITE – YOUTUBE