K-Swift – "Swag" has a sleek, positive, and uplifting vibe
Multi-talented producer, singer, and rapper K-Swift makes a smooth delivery in his latest release "Swag." The production's bouncy congas and horns intertwined with K-Swifts alluring vocals create a sleek, positive, and uplifting drop in "Swag." Residing in Dendron Virginia, K-Swift spends his time developing his skills reading, writing, singing, and performing whenever he can. He is also a family man, and enjoys spending time with those he loves.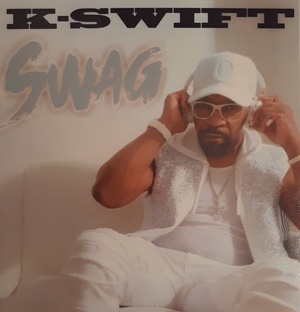 The theme of "Swag" is a promising psyche uplifted and elated to K-Swift's listeners. The artist loves to share his feeling of confidence in his tunes to keep fans motivated and feeling themselves, too, in his " I got it, you got it" mentality.
"Swag" has been featured on various media influencer outlets including Dre Lett's Podcast, Indies Networks on all Other Genres of music, Chief Editor Christopher Boykins' Stardom 101 Magizine Podcast, with many other media outlets to follow.
We asked K-Swift what he considers the best advice for any becoming artist or dreamer and his response was, "No matter how long it takes, never give up". Production to "Swag" is credited to Tim Wade. "Swag" is available to stream on all major streaming services.
OFFICIAL LINKS:
https://www.youtube.com/watch?v=ER6AwT_iMl
Connect with K-Swift on Social Media Sites using @Therealkswift
Instagram: @Kennethhaskins73