New Zealand Alt-Rock band Voodoo Bloo unpack their new double-sided single!
New Zealand Alt-Rock band Voodoo Bloo release latest AB side single 'We're Here, Love Is Somewhere Else' and 'Default', taken from their upcoming album 'The Blessed Ghost', due for release on July 15.
The first single 'We're Here, Love Is Somewhere Else' is a dreamy uplifting rock track. Speaking to how much space paranoia and social pressures take up in the mind's hard drive and a simple reminder that no matter how far in a rut you're stuck, you're only a few progressive footsteps away from getting better. The video accompanying the single takes on a psychedelic theme. Frontman Rory Mcdonald explains further.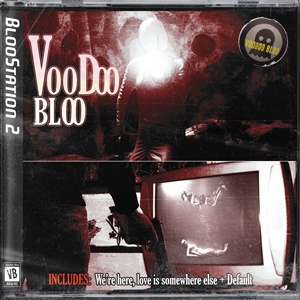 "The trippy approach we have, I think it really helps people sink into the blissful hopelessness I'm trying to portray in the lyrics, it really shines through when I'm watching it at least."

The Second single 'Default' is a heavier explosive track that doesn't let up as the listener navigates through energetic riffs, piercing lead lines and unpredictable drum beats creating a sense of organised chaos throughout the track. This chaotic nature is in line with the theme of the track depicting internal struggle as Rory explains.
"It's not a song talking about hating oneself, but more of the moment you come to your senses, the slap across the face that says to wake up and start taking your life seriously."

Their latest offerings are a taste of what's to come, 'The Blessed Ghost' album is set to really explore the range of the band's music repertoire, with each track showing a different side to the band. Having grown up in Sheffield (UK) before emigrating to NZ Rory takes influences from the thriving Sheffield music scene, blending influences from the likes of Arctic Monkeys and Bring Me The Horizon with the alternative scene in New Zealand.
OFFICIAL LINKS:
https://www.facebook.com/voodoobloo
https://www.instagram.com/whoisvoodoobloo/
https://twitter.com/BlooVoodoo
https://open.spotify.com/artist/7KvGcDcUQV7YpyuQHaW5IO