Sincere – "Hands Up" – it's time to party!
After heartbreak and heartache musical artist Sincere has moved on and celebrates her growth learning to love her true independence and herself once again with "Hands Up." Sincere, originally from Southern California, delivers a fun, tastefully written and chef kiss listening experience to all with her latest song, "Hands Up."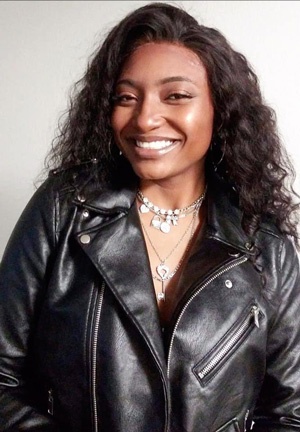 Growing up a shy church girl who was afraid to even hum a song in front of her mother, Sincere used singing as an outlet for comfort. She took her musical skills head on and leaped into dedicating her voice and devotion to performing music into making a career.
"Hands Up" was written and inspired by the artist's celebratory release from a difficult relationship and dedicated to anyone who has gone through great obstacles in their life; it's time to party! With those challenges heavily weighing in, Sincere is over it, and through a fun catchy tune with her witty word play she is ready to party. The "Hands up" singer promises listeners a release from dark places of the world through her music with her therapeutic agenda.
With Sincere's impactful presence in the music industry, as a recent award-winning artist for Black Music Awards 2021: Best Artist, Song, and Video, "Hands Up" is another single that cannot be missed out on. "Keep your eye on your passion, and don't be surprised how many people are here today, gone tomorrow, because everyone isn't meant to ride every wave with you" – Sincere. Notable mentions: Blinkshowtv management/ production team contributed to the success of Sincere guiding and lifting the artist throughout her career as a musical influence.
---
Written By Trushiro
---
OFFICIAL LINKS:
Instagram
https://www.instagram.com/iamsincerelv
Facebook
https://www.facebook.com/officialiamsincere
Spotify
https://open.spotify.com/album/1dDdeoCTIaKQxQW9NF1rae
Website
https://iamsincere.godaddysites.com/
Where To Buy Music
https://sincereblinkshowtv.hearnow.com/