Newcomer KnowKizzy wows with 'Space'!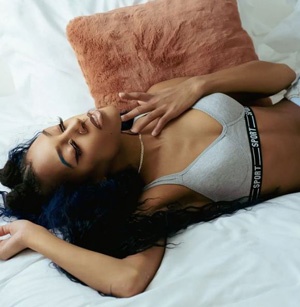 I just started rapping this year 2022. This is my first single ever. I was inspired to write this song because I was creating a set design for a space photoshoot of myself because I model as well. Then after buying all the props for the shoot it made me want to write a song about space.
I was going through a breakup from a situation with one of my favorite guys and that's what began to spill out while writing the first verse.
I talked to one of my creative advisors "Brandie" about the song concept and she said I should also include zodiac signs in the song so that's why the second verse is attacking men's zodiac signs. Half of those signs I've never actually dated.
OFFICIAL LINKS:
Instagram
www.Instagram.com/knowkizzy
Spotify
https://open.spotify.com/album/2toydrSlYA7xcFBZPSOD1G?si=1vhkPg4bTyqZQFG7nMsU2Q&utm_source=copy-link
Website
www.Knowkizzy.com
YouTube
https://youtu.be/qHHfhvlsKOw