Mz. Lady Michelle – "Misfit" brings something different to the immensely overcrowded marketplace
There comes a time in every music lover's life when an artist comes along and changes what they believe encompasses excellence in music. It shows them the diverse musicianship and artistry that exists in the music world. Such an artist is Mz. Lady Michelle, and the project, is the album "Misfit". Each song has a grand epic feel while keeping an overall contemporary gospel aesthetic with soul, blues, hip-hop and alternative flavors. The music is so ambitious that multiple listens are an absolute requirement, while the instrumentation and beats are beautifully orchestrated and produced.
It is important to understand Mz. Lady Michelle music to understand her knack for diversity. Of course, the unmistakable voice of her over the top is what makes it all truly her own – that is seeing few, if any, artists can replicate her. Then comes the songwriting, something not to be overlooked since Mz. Lady Michelle is also quite an efficient lyricist who paints pictures with words, all while provoking deep thoughts time after time, thanks to her clever and spiritual associations.
Mz. Lady Michelle does a sensational job of piecing together an album that is unique to anything anyone else is doing today – musically, vocally or production wise, and that is a breath of fresh air. Each song has its own spirit and shines in its own light, so it would be unfair to even  compare them against one another. "Misfit" is an album that should light up the industry thanks to its ingenuity and attention to detail. If its true that music with soul is what we need today, then Mz. Lady Michelle gifts it generously with this recording.
Sincere, relatable and full of dramatic personality, the opening track, "Wash Me (Hendrick Volta Remix)" beautifully displays Mz. Lady Michelle's unique talents as a singer and songwriter, as well as the strains of her faith.  She manages to tie everything together with her signature raspy vocals, which nobody can deny are instantly recognizable.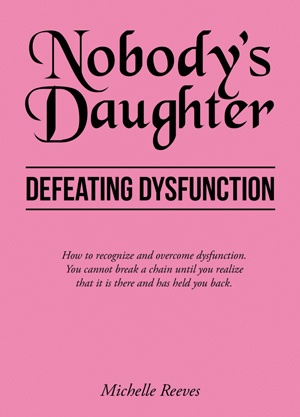 As an artist, Mz. Lady Michelle brings something different to the immensely overcrowded, over synthesized music marketplace, which seems to be dominated by repetitive auto tuned pop songs that rely heavily on the catchiness of musical hooks to engage its listeners. Mz. Lady Michelle offers so much more than that and it can be fully savored on the mesmerizing urgency of "No Mess or Misery (Globeats Remix)".
Storytelling lyricism, powerful messages, and authentically stirring vocal performances abound on this recording, and reaches an absolute apex on the back-to-back tracks, "Soul's Plea pt.1 (Lazy Rida Beats Remix)" and "Soul's Plea pt.2 (Lazy Rida Beats Remix)". The topics of triumph over adversity, self-love and the fight for personal expression weave their way through these spiritually charged tracks.
The Detroit native, who now resides in Lansing Michigan, sounds like she has been on a journey that has left her with physical, mental, and emotional scars. She now seems to channel the pain of those scars, through her music and into the souls and hearts of her listeners. "Egregious (Kato on the track)" unleashes all of the faith she places in the Lord, in the fight against the devil and overcome all the naysayers who inhibit the person she strives to be.
Mz. Lady Michelle is admittedly outside the box, and non-traditional. She is an entirely different kind of Contemporary Gospel artist, who has been ridiculed by the church for her choices, but that's the way she chooses to be. Moreover, she wishes for everyone to be this determined in their personal endeavors, avoiding those who constantly put obstacles in your path, or want to sway you from your calling.
"Devil Outta You (Lazy Rida Beats Remix)" is another standout, cautionary and empowering anthem, which leads us into the final, title track, "Misfit (Hendrick Volta Remix)", where Mz. Lady Michelle's voice is like a sponge absorbing and purging emotion through its porous quality. Vocally, she is like the soil of the earth; a rich bed from which self-determination and self-empowerment grows.
Mz. Lady Michelle is also an author, and has released her book "Nobody's Daughter", which is now available on Westbowpress.com and Amazon.  Both the album and the book have been inspired by the woes and struggles in Mz. Lady Michelle's life, and present cathartic listening and reading experiences.
OFFICIAL LINKS:
https://distrokid.com/hyperfollow/mzladymichelle/misfit?
https://www.facebook.com/Mzladymichelle