Sommaiya Angrish – "Tanha" presents a captivating music template!
A native of India, the 18-year-old emerging independent filmmaker, composer and multi-instrumentalist producer, Sommaiya Angrish currently lives in Tallahassee, and studies at Florida State University. He made his professional solo recording debut in 2020 with the single "Goals", which introduced his genre transcending sound to the world. Sommaiya Angrish has since released a series of stunning singles, as well as his 2021 debut album, "Expressions/Impressions". On the way to completing his sophomore album "Sheeshmehel", Sommaiya has released the single "Tanha", which will feature on the aforementioned album.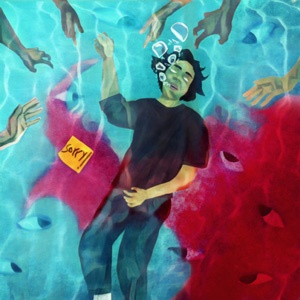 The magic of much of Sommaiya Angrish's compositions relies on the powerful buildup of his tracks, starting with simple but enticing sounds he gradually incorporates layer after layer until the full intricacy of the track is achieved.
Such too, is the captivating template of the single "Tanha", which runs on rolling and bouncing basslines, twisting and angular synths, and kinetic drums that rattle and shake. It's an extremely cinematic experience with plenty of atmosphere and suspense unfolding above the propelling rhythm.
Adding further intrigue to the expansive and exotically flavored musical arrangement is the blend of spellbinding South Asian and Western melodies and harmonics.
Not content, Sommaiya Angrish's takes his musical ambition one-step further by including features, B-Leaf and JD Lee, who all trade bilingual verses. This gives "Tanha", a mesmeric world music aesthetic that incorporates but transcends hip-hop, pop, electronic and alternative R&B specifics.
This multi-genre blending creates quite beautiful musical moments, which creep up on your unsuspecting ears as you make your way through this excellent production. The lyrics are just as profound and meaningful as the music:  "For the last time, I took a deep breath at night. For the last time, had an important conversation with the walls. Wrote letters one more time as soon as the sun set. I have to do something different, only then I can make a name for myself," recites the opening rapped verse.
This is followed by the sung verse: "I am sitting alone, but there's someone still with me. It looks like me, all of these faces are the same. Afraid, he also says that 'I'm sitting alone too'". This concludes with the chant-like recurring thought "Lonely".
All of which give us the measure of both the lyrical and musical depth Sommaiya Angrish has applied to "Tanha". The producer has chosen his features well, as their lungs and souls are inflated with emotional intensity and vocal nuance, giving the song an extra edge of attractiveness.
What results is a perfectly blended potpourri of mesmerizing electro pulses, cinematic ambience and dynamically fresh vocals. Of course there is the additional pleasure of the ear-warming melodies and the propulsive rhythms which hold your attention throughout the song.
Sommaiya Angrish rewards the listener again and again with intricate subtleties and top notch, crystal clear production. "Tanha", I believe, represents Sommaiya Angrish best effort so far. He has used all his previous experience, which is a massive amount, considering he is only eighteen, and added an innovative approach to that as well.
OFFICIAL LINKS:
https://www.instagram.com/sommaiya_angrish/
https://www.youtube.com/c/SommaiyaAngrishOfficial
www.sommaiyaangrish.com
https://open.spotify.com/track/3Epe4Uvukws4I9Tw0OBz3F?si=smubXrd0SgaPFiVVrq6FzQ&utm_source=copy-link