Mikolas Josef – "Boys Don't Cry" tests his full power and vision!
Hold on tight pop music fans, because Mikolas Josef is back with a bang! The talented singer, songwriter, producer, choreographer, actor and music video director, born in Prague, returns with his latest single "Boys Don't Cry" and it's a must-listen for all the music enthusiasts out there. This time, Mikolas Josef has brought together an all-star team of collaborators for his latest masterpiece. The track features the Grammy award-winning mix engineer and producer Chris Lord-Alge, as well as the mastermind behind BTS' hit song "Butter," Rob Grimaldi. That's not all, as the song also features the multi-award winner Cristiano Cesario, and the mesmerizing violinist Rusanda Panfili, who has worked alongside the legendary Hans Zimmer. The impressive line-up of superstars working together on this single is enough to pique anyone's interest.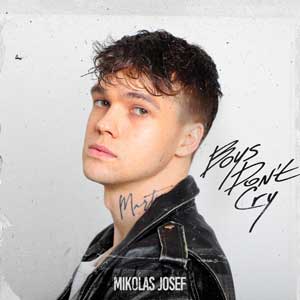 "Boys Don't Cry" by Mikolas Josef is a vulnerable and introspective song that explores the societal pressure on boys to suppress their emotions and not show vulnerability. The lyrics are poignant and thought-provoking, addressing the idea that boys are expected to be strong and unemotional at all times, even in the face of heartbreak and pain.
The song begins with the line "So long, times up, you told me I would be alright" which can be interpreted as a message from someone who has been trying to convince the song's protagonist that he doesn't need to show his emotions because boys don't cry. This idea is reinforced in the chorus with the repeated phrase "You always said that boys don't cry."
The pre-chorus line, "So if you're gonna say I'm bulletproof then," implies that the protagonist has been trying to live up to this expectation of being strong and unbreakable. However, he ultimately reveals that this is not the case when he invites the listener to "Come and break my heart" in the chorus.
The middle eight of the song is particularly powerful, with the repeated line "Yeah boys don't cry I know" further emphasizing the societal pressure on boys to suppress their emotions.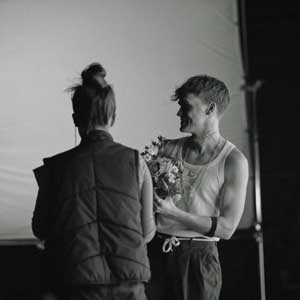 However, the protagonist ultimately rejects this idea, declaring that he has "learned to hide the tears inside" but he's not going to pretend to be someone he's not anymore.
"Boys Don't Cry" is a powerful and timely song that sheds light on the damaging effects of toxic masculinity and the pressure on boys and men to suppress their emotions. The lyrics are insightful, making this song an important addition to the current cultural conversation.
It manages to bring out all the best qualities of Mikolas Josef's sound while also catering to his stunning vocal abilities. A vivid jaunt of exciting rhythm, the track is a comprehensive snapshot of the upbeat vibe Mikolas has been cultivating to conquer the world.
While "Boys Don't Cry" is evidence that Mikolas Josef is ready to test his full power and vision, this is not the first time that he has caught the attention of the music world.
With his impressive credentials as a musician, busking throughout the streets of Europe, and attending the prestigious London Academy of Music and Dramatic Arts, it is no surprise that he has quickly gained recognition across Europe. He even represented the Czech Republic in Eurovision 2018, finishing sixth, which was the country's best result to date.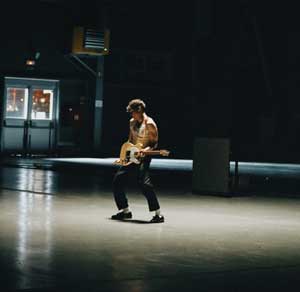 Adding to his impressive list of accomplishments, Mikolas Josef was named one of the most inspiring Czechs of 2018 and made it onto the Forbes 30 under 30 list in 2019. A remarkable feat for the former office cleaner who pursued his passion and made it big.
Moreover, Mikolas Josef's performance at the Color Day Festival, which he headlined with over 55,000 fans, and his first appearance in Poland during the new year's eve show at the 50,000 capacity Slaski Arena, shows that he has always been a sought-after artist.
In conclusion, "Boys Don't Cry" is a perfect example of Mikolas Josef's incredible talent and artistry. The song is an empowering anthem that will resonate with anyone who has ever felt the pressure to conform to traditional gender roles. With the collaboration of superstar musicians and producers, Mikolas Josef is sure to be at the top of the charts once again, and we can't wait to hear what he comes up with next.
OFFICIAL LINKS:
www.mikolasjosef.com
https://www.youtube.com/watch?v=UABDwfTxkXc&ab_channel=MikolasJosef
https://open.spotify.com/artist/6Kz7MXIUFMtp5Ts91lagtR
https://www.instagram.com/mikolasjosef/
https://www.facebook.com/MikolasJosef/