INTERVIEW: Josie Elysia – 'Out of my Head' and other stories…
Josie Elysia is a Canadian singer-songwriter based in Windsor ON. While she was drawn to the creative arts at a young age, it wasn't until 2020 that Josie began writing music. Classically trained as both a pianist and a vocalist, Josie prefers to create melodies using her acoustic guitar. Her sound is heavily influenced by the emo/pop-punk scene of the early 2000s. Music from bands & artists like Paramore, Panic at The Disco, Fall out Boy & Fefe Dobson were always playing on repeat in her headphones. Angst is one of the major themes you'll hear in Josie's music. She writes from the heart basing most of her lyrics on her own experiences and feelings. Her debut song, 'Out of my Head', was written during the COVID-19 pandemic as a therapeutic outlet to remedy feelings of isolation, mental illness and existential dread. The evocative lyrics paired with descending power chords are sure to pull you in!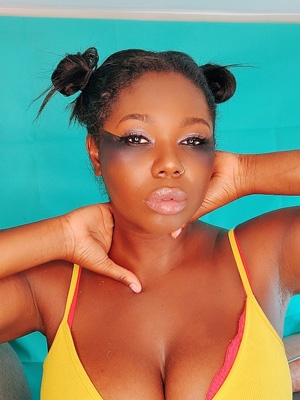 Can you tell us a little bit how you got started making music and when you began to take it seriously

?



Josie Elysia: I've always been musically inclined, but it wasn't until the pandemic that I started writing music. The pandemic was hard on me mentally and emotionally. I was flooded with a lot of negative feelings, due to the isolation, that were later diagnosed as depression and anxiety. The first few songs I wrote were a cathartic outlet for those pent-up emotions which influenced the edgy, angsty sound of Out of My Head.
Who were your first and strongest musical influences that you can remember?



Josie Elysia: I'd say one of my earliest and strongest musical influence was Fefe Dobson. As a black, female rock musician Fefe Dobson broke the stereotype for who could exist in the genre. She was someone I looked up to because she made me feel like rock music was for black girls too.
My mum was also a huge inspiration for me. She's always been a free and creative spirit and was heavily involved in music when I was little. I remember going to various band rehearsals and performances and thinking it was such a cool job to have. Now, she's made her return to music, this time as a solo artist, and continues to inspire to get more involved in the inner workings of the industry.
How important has your classical training been for you? Do you think it still an essential tool for artists in the era of computer-aided music?
Josie Elysia: I was trained classical as a child and teen and am now getting back into it because I've noticed areas that can use improvement. Even though so much can be altered digitally now when it comes to one's voice or instrumentation, I think that classical training is still essential for musicians because it provides a strong foundation for producers to work with.
What do you feel are the key elements in your music that should resonate with listeners?



Josie Elysia: I want my listeners to connect with the different feelings that I imbue into each song. My music tends to be very hard hitting and angsty. It's got an edgy feel that can double as one's personal soundtrack during overwhelming moments. I also spend a lot of time on my lyrics. I like story telling so I want my listeners to feel like they're in the thick of things, really getting into my head in terms of how I see the world around me.
For most artists, originality is first preceded by a phase of learning and, often, emulating others. What was this like for you? How would you describe your development as an artist and music maker, and the transition towards your own style?



Josie Elysia:  When I was small, I used to emulate my mum a lot. She'd bring me along to her vocal sessions and I would sing along to songs she sang. A lot of the music she'd listen to has become music that I listen to in times of comfort. Now as a musician, I still incorporate bits and pieces of other artists into my own style. For example, the raw evocative emotion of Fefe Dobson and No Doubt, the technical rifts and heavy guitars of Billy Talent and Rage Against the Machine, the sensuous vocal melodies of Nothing but Thieves and the powerful storytelling Taylor Swift is known for, these are all aspects I've incorporated into myself to develop my own unique sound and style.
What is your view on the role and function of music as political, cultural, spiritual, and/or social vehicles – and do you affront any of these themes in your work, or are you purely interested in music as an expression of technical artistry, personal narrative and entertainment?

Josie Elysia: The great thing about music is that in can incorporate pretty much any themes you'd like, whether they be political, cultural, spiritual, etc. I think that if an artist is writing their own music, it would be reasonable to expect that their own values -cultural, political, social, what have you- would be reflected in their lyrics. I was a student of philosophy. It was an important part of my life for many years. So one of my songs, The Cave, is based on Plato's Allegory of the Cave. I loved that I was able to take a subject that can be esoteric at times and bring, it in a palatable way, to a new audience.
Could you describe your creative processes? How do you most often start, and go about shaping ideas into a song? Do you usually start with a beat, a narrative in your head, or a melody?



Josie Elysia: It's interesting because I have two very different creative processes one is very technical and begins with the lyrics, the other is very free flowing and starts with the melody. When I approach a song from a technical standpoint, I think about it like math. Each line needs to have a specific number of syllables and I build out from there. A verse could be 15 syllables followed by 4 followed by another 15 and end with 6. I'd then find words that fit the theme of the song and flesh it out from verse to pre-chorus, to chorus. When I'm in more of a free-flowing mood, I'll play random chord variations on my guitar until I hear something I like. Usually, I start with the chorus melody, then work backwards to the verses. I tend to use the free-flowing process most often but when I hit a creative block and have no inspiration, I turn to the technical process instead.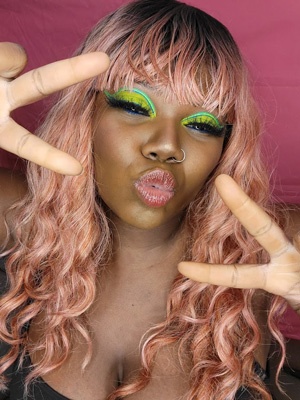 As far as recording the instrumentals in your music are concerned, do you collaborate with other musicians and producers?
Josie Elysia:  I do enjoy collaborating with other musicians for the track instrumentals. Luc Michaud of Highland Studio is my producer and his vision for instrumentation plays a huge role in the overall sound of each song. In fact, nearly all of the instrumentation you hear, he plays himself! In the future I hope to collaborate more with other artists to develop new sounds and feelings.
What has been the most difficult thing you have had to endure in your musical career, or life, so far? And how did you overcome that event?



Josie Elysia:  The most difficult thing so far is money! Everyone knows the stereotype of the broke musician. While I'm not couch surfing, I don't have mountains of disposable income either. The challenge is trying to find the funds to put into recoding and marketing the music. I've created a budget that will allow me to release songs in a slower but consistent manner and I'm getting creative with the marketing by relying mostly organic reach.
On the contrary, what would you consider a successful, proud or significant point in your life or career so far?
Josie Elysia:  Before I got into music, I was an academic. I studied philosophy at the graduate level, but I never thought I'd be able to incorporate it into my daily life. My second single, The Cave, which will be released this summer, is based on Plato, one of my favorite philosophers. I've also been incorporating my music into my makeup reels on Instagram to try as a way to promote my music to my makeup fans. I'm pretty stoked to have been able to combine my interests!
With social media having a heavy impact on our lives and the music business in general, how do you handle criticism, haters and/or naysayers in general? Is it something you pay attention to, or simply ignore?
Josie Elysia: I've been fortunate enough to not have any Naysayers to my face, though I'm sure there around, somewhere in the bushes. Everyone is entitled to their opinion, so it's okay if they don't like me. When it comes time to handle the haters I hope to do it with poise and grace.
Putting aside any accolades or criticisms that fans, the industry, or the media may afford your persona or music, is there anything about you or your music, you think people may overlook, underestimate or misunderstand at all?



Josie Elysia: I'm multifaceted! Yes, I'm a musician/ singer/ songwriter but I'm also a wife, a mother, a beauty influencer, a social media manager, a painter and a first generation Canadian among other things. I try to bring these other aspects of me into my music to be more representative of who I am.
What is idea, message and inspiration behind your single "Out of my Head"?



Josie Elysia:  The inspiration behind Out of My Head was the feelings of disconnectedness and isolation I had that led to full blown anxiety and depression during the pandemic. Generally, I'm a happy & high maintenance kind of person. Being isolated changed me. I felt like I was losing myself, becoming deeply unhappy and no longer finding joy in the things I used to love; I barely recognized myself. When I wrote the song, I was using music to express my feelings. Getting it all down on paper was a cathartic experience and it made me feel closer to the person I once was.
Could you describe your overall sound and style using five adjectives?
Josie Elysia:  Moody, Raw, Emotional, Energetic, Confessional
Do you think is it important for fans of your music to understand the real story and message driving your songs, or do you think everyone should be free to interpret your songs in their own way?
Josie Elysia: I think everyone should be free to interpret my songs in their own way. I'm a bit of a film junkie and I love coming up with theories for movies with ambiguous endings; it's fun! But I also love reading the director's or writers intended meanings. I think many people are like this with music too. Part of the fun in listening to compelling lyrics is thinking about what it all means and what is really being said. I will always provide an answer if someone asks what I intended for a song but If someone has a compelling case for an interpretation, kudos to them; I would love to hear it!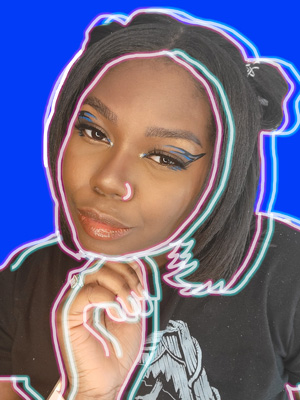 Do you have a favorite motto, phrase or piece of advice, you try to live or inspire yourself by?



Josie Elysia: This sounds so cliché but #YOLO; you only live once. A few years ago my grandfather wanted to learn how to play the guitar. It was something that interested him that he never had time to pursue. I gifted him my first guitar. Unfortunately, his hands were no longer as adept, so he wasn't able to use it to learn. Now he's passed on, but that memory has stuck with me. My time here is finite, and I would hate to come to the end of my life and ruminate on the paths I never explored; the dreams I left in the realm of fantasy! I want to live my life to the fullest and explore every aspect I can for as long as I am able.
Studio work and songwriting, or performing and interacting with a live audience, which do you prefer, and why?



Josie Elysia:   I prefer performing and interacting virtually! I'm a bit shy in person though extroverted online and I think this stems from my background in livestreaming and broadcasting. I love performing for people but sometimes seeing all of their eyes staring at me can invoke a little stage freight. When I'm behind a screen all I can see is my own reflection. I'm working towards becoming comfortable playing for live audiences by going to more local open mics.
What's the most exciting part of being an independent music artist for you, and which is the part you like least?



Josie Elysia: The most exciting part is that you can do anything and the least exciting is that you have to do everything. I love the freedom I have as an independent artist. I can choose my own look, fashion, makeup, personality, sound and so much more. I'm not locked into a box because there's no one telling me what to do. The hard part that comes with that is that I have to be every aspect of a music team. I'm my own manager, marketer, makeup artist, social content creator, promoter, brand strategist, talent etc. It can be really overwhelming at times!
How essential do you think video is in relation to your music? Do you have a visual you could suggest fans see, to get a better understanding of your persona and craft, or will you be working on something soon?



Josie Elysia:  I'm actually not huge on videos! Maybe it's just me, but I rarely have time to watch the accompanying music videos for even my favorite songs. I will definitely put out videos for my fans who are more visual but I think the best way to get to know me and my vibe is through Instagram. I post daily and love interacting with my commenters or through DM if they're shy like me!
What do you find most rewarding about what you do artistically? And do you have a specific vision or goal set in your mind that you would like to achieve in the near future?
Josie Elysia: What I find most rewarding about music is having the freedom to express myself creatively. I love that I'm able to take a negative situation and turn it into something beautiful that, hopefully, other people can relate to. In the near future, I'm hoping to start playing small local shows. This will be a huge step for me as I'm actually pretty shy in person!
You Can Follow Josie Elysia on:
Instagram at: @JosieElysia & @Josie_ely
Facebook at @JosieElysiaMusic
or as Josie Elysia on Spotify, Apple Music, Bandcamp and Reverbnation.
Also Checkout:
Heidi Richards @heidiofficialmusic
Solomon's Architects @solomonsarchitectsmusic
Highland Studio @highlandstudiosgaragio
All Music Streams: https://bit.ly/3kRQFtT
Features:
Out Of My Head: https://open.spotify.com/album/0BVeDWYRqsmEfpyv5DH3gz
Whisper & Wishes: https://open.spotify.com/track/6eADXLPuIt2IKEcfsfEKwQ?si=8721c71f88a14019
Take Me Home: https://open.spotify.com/track/5L6oZtEF5JjCyFjAiVlxEd?si=5a49061d5e164220
Everyday: https://open.spotify.com/album/7kaqdBZhRs2CuWZKk7rcZZ?si=tBdrgnDHR1-M7F-bWPdgnA