"Simmer Down" ft. Eli Bordonaro is produced by Dou
Dou is a music producer originally from Senegal in West Africa. He grew up on the east coast, living in DC for 6 years and the Poconos in Pennsylvania (near NYC and Philadelphia). He began producing at the age of 16 influenced by the likes of Timbaland and Kanye West.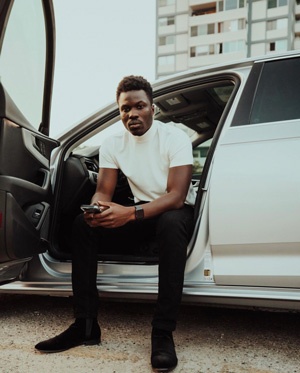 His journey began in hip-hop working with local rappers before expanding his sound to the world of pop, and rnb, along with global music styles such as Dancehall/Afrobeats which came naturally due to his international roots.
During his time in college, Dou connected with local singer-songwriter Eli Bordonaro who was drawing crowds singing cover songs in the Bethlehem area, known for its annual MusikFest festival, which draws music lovers globally. A couple years after meeting, the two began having sessions, recording and writing Eli's original songs.
The pair spent several weeks producing and recording both acoustic tracks along with more electronic production. "Simmer Down" came about within these sessions as Bordonaro's debut single. It's an acoustic driven pop record in the likes and style of John Mayer.
OFFICIAL LINKS:
Instagram
Amadoukahn_
Spotify
https://open.spotify.com/track/0M1i1IHGmamNlQVOB9Z1k3?si=M0FMa3PyTpmAmQoRIo2gsw
Where To Buy Music
https://music.apple.com/us/album/simmer-down/1536974929?i=1536974931